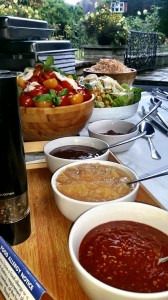 Hog Roast Huddersfield is renowned as an excellent choice of caterer in Yorkshire and beyond and with good reason. Our dedicated chefs and team members are passionate about quality and committed to providing our customers with great-tasting food using only quality ingredients, from the meat right down to our accompaniments and sauces. We've always only used trusted suppliers for the meat itself, including farmers and butchers who give us the freshest, best quality products that taste great. Our dishes are homemade where possible, and we cook right in front of you, so you can see and smell our food before you devour it.
We care about our customers and we care about our food, and we also know how important it is to work with our customers to help make events and parties a great success, so we're flexible to your needs too. We cater both formal and informal events, indoors and outdoors and for every kind of budget. Regardless of the occasion you have in mind, Hog Roast Huddersfield will do you proud.
Your Party, Your Food, Your Choice
By being highly flexible, Hog Roast Huddersfield can make your event inclusive for everyone. You may have guests with dietary requirements or people with different tastes or personal preferences, but when we're at the wheel, everyone can enjoy our gorgeous food. Vegetarians and vegans have an assortment of options available and those with a gluten intolerance or allergy can still eat our food, as we can just adapt certain ingredients. Our amazing pigs in buns can easily be eaten by those with a gluten allergy or intolerance as we can bring along different bread rolls for those guests, and no one will know any different. If you want to give your guests additional options, why not try our Southern Slow Roast Menu, where you get to choose three marinated meats and four accompanying dishes, and there's a veggie option too. We can alternatively cook you a barbecue, all kinds of spit roasts or devise a menu with several courses of posh food, with canapés to welcome your guests.
Our diversity is a key factor for what our clients love about us!
The Best Hog Roasts In Huddersfield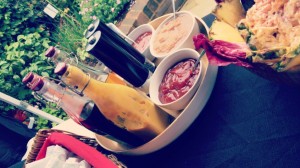 While we love to offer variety, Hog Roast Huddersfield is proud to be known as having the best hog roasts around; you've probably had a gorgeous whiff of one in town! Book yours today and with one bite, you'll be hooked.