West Yorkshire's Most Renowned Hog Roast Caterer
Organising the food for an event always involves finding the right balance between offering enough choice to please all your guests and finding the best quality food without going overboard with your budget. Whether you are planning your wedding, a private party or a corporate event, the Hog Roast Huddersfield team can give you cost-effective catering solutions for any occasion and provide you with imaginative menus that all of your guests will enjoy. Hiring us to the do the catering will take the stress out of organising the food because we have the event catering expertise and experience to make sure your menu is spot on for your event. From sizzling summer staff BBQs to winter weddings, Hog Roast Huddersfield can supply inventive mobile catering and distinctive dining options for any type of event and at any time of year.
Our professional on-site catering team will take care of everything for you, from providing lots of high-quality ingredients to freshly preparing all of your food at your venue. We will ensure every element of your menu is perfectly cooked, attractively presented and has the wow factor to impress your guests!
A Hog Feast is Perfect for any Occasion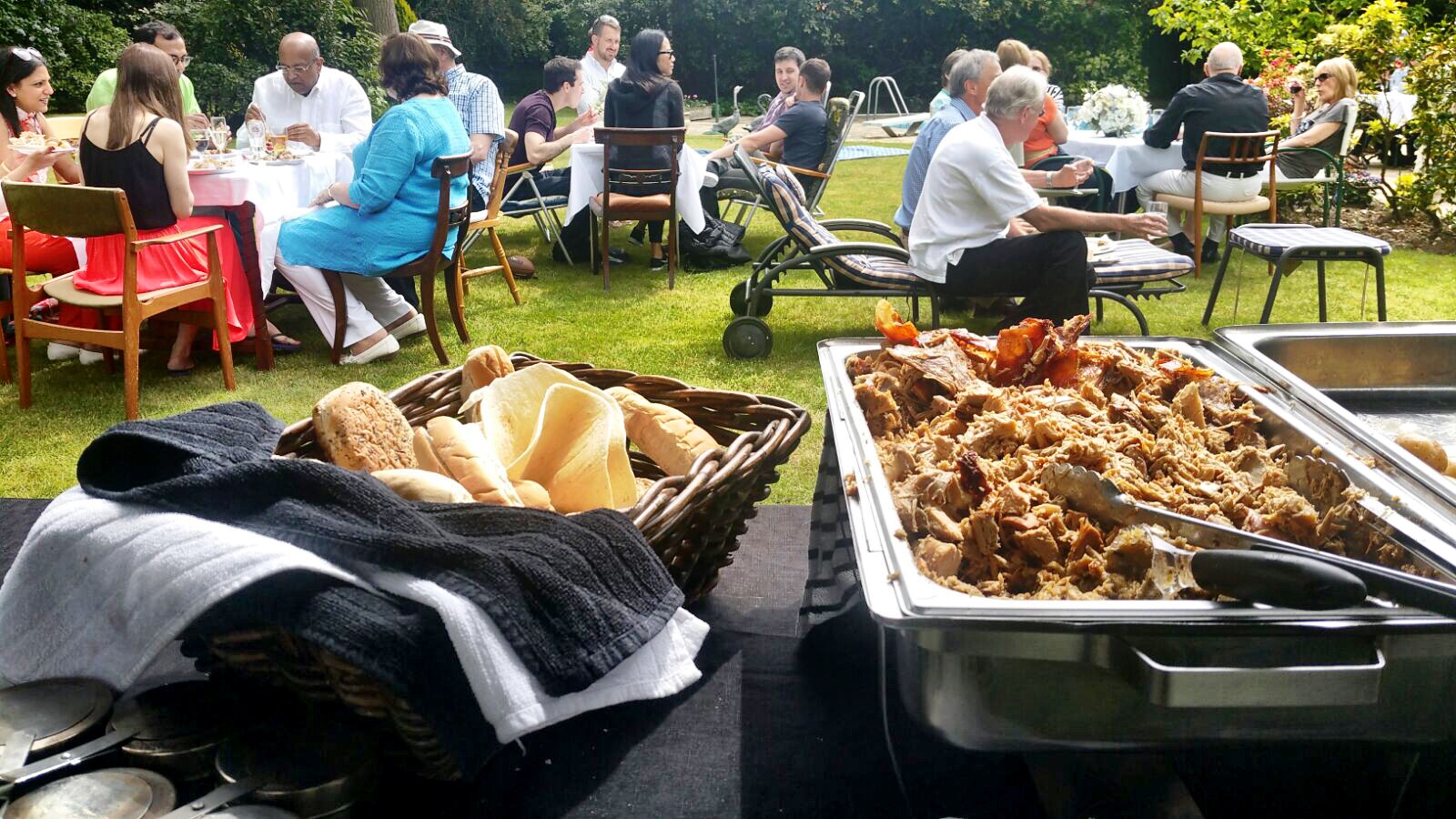 We have the scope to cater for events of all sizes, from intimate special occasions to large-scale catering for several hundred people. We are continually developing our menus to ensure our food remains in-line with the requirements and expectations of our diners for every event we cater for in Huddersfield.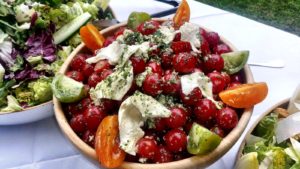 The best thing about a roast hog is that it is easy to feed a lot of people, and impress them, even on a tight budget. A whole hog goes a long way especially if you serve it in rolls with apple sauce and stuffing. Hot pork and crackling makes a good centrepiece for a buffet, but can also be served with roast potatoes and vegetables as a roast dinner. People often ask us to cut up the leftovers and serve them as cold cuts later in the day or evening.
Our superb hog roasts a suitable for such a wide range of events in Huddersfield, but if you would prefer a different meat, we have plenty of other options to choose from. We also offer an exciting array of buffet options inspired by different international cuisines, which are guaranteed to satisfy the diverse tastes of your guests.
Why We Love Catering For Huddersfield Events
For Hog Roast Huddersfield, this combination of town and country living, allows us to demonstrate our own diversity when it comes to catering. We are asked to provide food at such a vast array of locations in the local area, in both rural and urban settings and we adapt our approach accordingly. We always take into account the nature of the event, the type of venue you have selected, your menu choices and the level of formality you require.
Our efficient equipment is easy to transport and our skilled catering team provide a consistently excellent standard of food and service wherever they are. Indoors or outdoors, we prepare all of our locally-sourced ingredients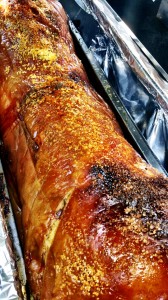 from scratch on-site whilst the hog roast is cooking. We pride ourselves on our commitment to using only the highest quality produce and we never cut corners with ready-made dishes.
We take just as much care when catering for small family parties as we do for large wedding receptions and we recognise the crucial role the food plays in the guests' enjoyment of the event. Whether it be a buffet in a beer garden for a group of real ale lovers, a hilltop hog roast overlooking the Pennines for a party of hikers or a corporate lunch at the Sculpture Park, Hog Roast Huddersfield has the experience and flexibility to meet your needs and exceed your expectations.
Feed Your Own Guests – Hire Your Own Machine
We also lease out hog roast machines. You can impress your guests yourself by cooking your own hog or range of other spit roasted meats.
Catering for your guests is as easy as picking up the phone or filling in the enquiry form on this website.